Memory foam mattress has grown in popularity in recent years. You may also consider following the trend to give it a try. When you enter the big market, you will see hundreds of brands with different thickness and a wide price range from $200 to over $8000. You have to get a little more about it before enter this jungle, or can get lost .However, the learning curve could be long for people who have never used but want to learn about it. Strictly speaking, five mattresses below aren't best memory foam mattresses out there and best ones to begin with. As you know, 12-inch memory foam mattress has higher satisfaction among customers than other thicknesses. These five models I picked are also of most popular ones online among owners.
Sleep Innovations 12″ SureTemp Memory Foam Mattress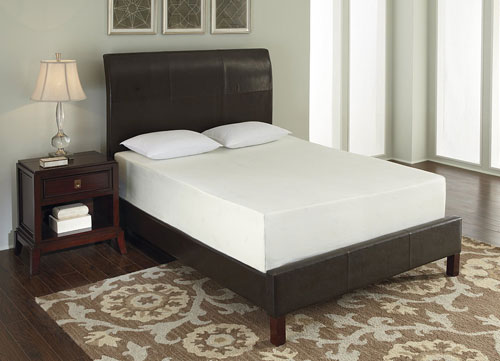 This Sleep Innovations foam mattress has the most customer reviews on Amazon, over 1600 with an overall 4.5 rating. For such a big personal item, it's a marvelous achievement. Not to mention a lot, over a thousand customer reviews have said something. According to owner reports, two primary features encourage them to give top rating. It has a reasonable price everyone can afford and Sleep Innovations does what they promise on this mattress, helping back pain and offering comfortable sleep. Don't forget it's made in USA.
---
LUCID® by LinenSpa 12″ Triple-Layer Memory Foam Mattress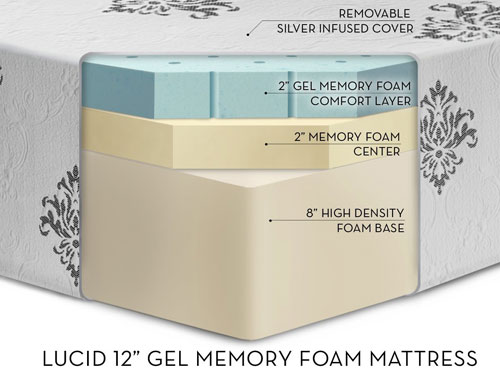 LUCID 12″ memory foam mattress has two variations, standard plush foam and gel foam. LUCID 12″ mattress adapts three layers instead of common dual-layer design, two comfort layers and a foam base. All LUCID mattresses CertiPur-US certified. That means their foam mattresses are eco-friendly and contain no materials harmful to our health. The plush model increases supportiveness and give to ensure better body contour. The gel model of LUCID is using medium density foam, 4lb gel foam and 3lb memory foam. Sleeping over-warm is a common issue and no brand is exception. Like other brands, LUCID is using gel foam on top of the mattress to increase breathability and lower surface temperature. Made in China is a double-edge sword for LUCID. It lowers its cost but keeps people who like US-made products away.
---
DynastyMattress Cool Breeze 12″ GEL Memory Foam Mattress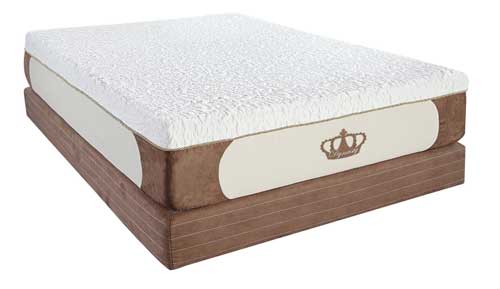 This 12″ DynastyMattress has 3″ gel foam on top and dual 2″ airflow layers. That makes it performs better in eliminating heat retention than standard foam mattresses. Dynasty Mattress has several features different from other brands. It feature thicker comfort layer and thinner foam base. DynastyMattress Cool Breeze 12″ mattress has 7″ comfort layer and 5″ support base. Thick foam layer can help reduce pressure points and align spinal curve naturally. As you know, quite a lot of foam mattresses are using 2-3 inches comfort layer and 9-10 inches foam base. Dynasty mattress has a better return policy and allows customers to return it for any reason within 120 days.
---
Serta 12″ Gel-Memory Foam Mattress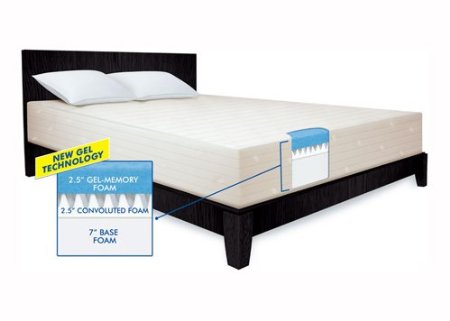 Serta is a big company and has name memory foam brands like iComfort. This Serta 12-inch gel foam mattress targets entry-level memory foam market. It has a relatively low price, though not lower compared to other entry-level brands. The quality and construction is reliable because it's not import from Asia but made in the USA. As a US made products under #1 brand, it's worth the extra dollars. This mattress also uses gel foam on top and an airflow layer in center to ensure low sleeping temperature. Therefore, it sleeps cooler than memory foam mattress.
---
Ultimate Dreams 12″ Supreme Gel Memory Foam Mattress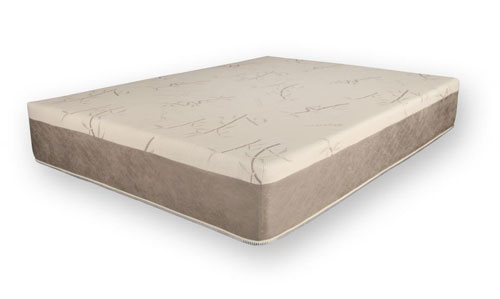 Ultimate Dreams is a brand of Brooklyn Bedding, which is a small company. You may not recognize them before. Since they are a small manufacturer, they take customers and their products very seriously. Each mattress and its components are 100% manufactured in USA including this 12″ gel foam. They preserve strict quality control over all products and use high density foam in mattress. Brooklyn Bedding doesn't advertise their products here and there so the price is very cheap. They try to produce cheap mattress with high quality and comfort. This gel foam is considered as an excellent knock-off of Cloud Supreme. Taken all five mattresses together, Ultimate Dreams 12″ is the best of five because it's using totally US made 4-inch 4lb memory foam about the same price with other four.