Ultimate Dreams 13" Gel Memory Foam Mattress Review

,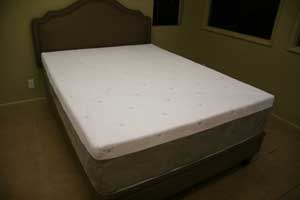 Ultimate Dreams 13″ Gel Memory Foam Mattress is a 5 stars bed and all owners are quite satisfied with it. Almost everyone compares this mattress to TEMPUR-Cloud Luxe at the respect of comfort scale. They bought it after tried out Cloud model at local stores. This 13″ Ultimate Dreams is softer opposite to other gel memory foam mattresses. That said, it is well suited for people who prefer a soft supper and a supportive base. On the other hand, it doesn't cost too much, about 1/5 of the expensive brand. It's an American made mattress and comes with very little smell.
---
Features of Ultimate Dreams 13″ Gel Memory Foam Mattress
Plush mattress
Although 13″ Ultimate Dreams mattress is a gel memory foam, it is still on the softer side. 3″ 4 pounds gel memory foam and 2″ 5 pounds high density foam allow it to conform to the contour of your body perfectly and eliminate sores and aches. Persons who prefer a soft and supportive bed, especially the side sleepers who need a soft supper, will find this mattress very comfortable.
Not over-hype: equivalent to the Tempurpedic Cloud Luxe
NEARLY ALL OWNERS mention Ultimate Dreams 13″ Gel Memory Foam Mattress is equivalent to the Tempurpedic Cloud Luxe. If you are worried about buying a mattress on the internet before trying out, you can go to the brick-and-mortar stores and test drive the name brand model. Since Ultimate Dreams 13″ is using gel memory foam upper, it feels a little bit firmer than the Cloud Luxe, which doesn't use gel memory foam.
100% made in USA
These days, it's not easy to find a US made mattress at an affordable price. Ultimate Dreams 13″ gel mattress is one of few brands manufacturing mattresses in USA. And more importantly, all components in this bed are made in USA. You don't need to worry about its durability or longetivity.
Little smell
This gel memory foam mattress isn't as smelly as other memory foam mattresses. It's because the company adopts different stocking and shipping process. It only compresses the mattress when you place an order. In this way, there is much less smell left in the compressed mattress and the smell doesn't linger for long time in your house after pulled out of the box.
How much does it cost?
Ultimate Dreams 13″ Gel Memory Foam is made by Dreamfoam Bedding, a small manufacturer. It doesn't need to add too much ad cost into the price as big boys do. The Queen size TEMPUR-Cloud Luxe is over 3K, while the Ultimate Dreams is about 19% of the price (check out the price).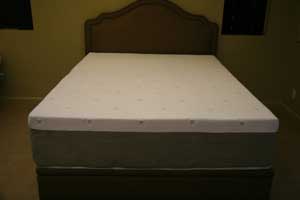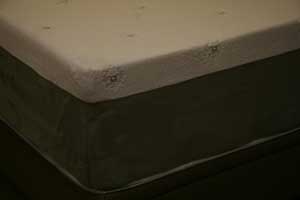 Customer Reviews
At the time of this writing, Ultimate Dreams 13″ Gel Memory Foam Mattress has an overall 5 stars rating on Amazon. None of them mention an issue and everyone is satisfied with it. Here are excerpted reviews from owners.
"This bed does compare well with the Tempur Cloud Luxe, except with gel! "
"It is SO comfortable! It feels like you are sleeping on a gel-lined cloud! "
"I couldn't be happier!! And it does help that I saved $2000 for a AMAZING bed. "
"It feels in between tempurpedic Cloud Supreme and a luxe and has the quality to last just as long. "
Where can I buy Ultimate Dreams 13″ Gel Memory Foam Mattress?
If you like the comfort scale of sleeping on TEMPUR-Cloud Luxe, give it a try. You back may be not able to tell the difference but your budget can. This 13″ Ultimate Dreams is not available on other online stores except Amazon. Click here for price
Mattress details
Sizes: Twin, Full, Queen, King, California King, Twin XL
3″ 4 pounds memory foam upper
2″ 5 pounds memory foam center
8″ foam base