DynastyMattress 15-Inch Memory Foam Mattress Review

,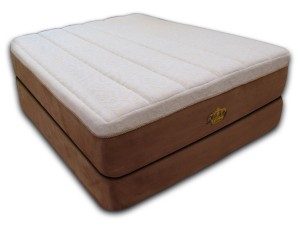 DynastyMattress is an honest mattress manufacturer and you can find how many pound density every Dynasty memory foam mattress is in the product details. Many manufactures including big boys are always secretive as regards the memory foam density. DynastyMattress NEW Luxury Grand 15-Inch mattress is using 5.3lb memory foam as the contouring layer and 1.8lb density foam as support base. It has a stunning price, about 1/10 the price of the name brand. DynastyMattress 15–inch offers everything you are looking for: the best price, luxurious comfort and support, back pain relief …
---
---
Features of DynastyMattress NEW Luxury Grand 15-Inch Memory Foam Mattress
Best mattress for heavy people
DynastyMattress 15-inch memory foam mattress is a best option for people who have above-average weight. 15-inch thickness consists of 7.5-inch 5.3lb comfortable memory foam layer, 4-inch air-flow layer and 3.5-inch base layer. Such thick luxury density memory foam enables the mattress to mold to the body much better compared to mattresses with thin layers. You will find it both comfortable and supportive on this grand bed, not firm only on the thinner bed.
For persons who are underweight, DynastyMattress 15″ is too thick and 12″ or 10″ model is better, such as DynastyMattress Therapeutic Luxury 12-Inch Memory Foam Mattress. That is because 12-inch or 10-inch mattresses can offer sufficient support and comfort to light people. Why do they need to spend extra money on a thicker bed that just feels the same as the thinner one?
Are you going to buy Tempurpedic? Hold on a second
Dynasty Mattress is a well-known brand for producing knock-off Tempurpedic mattress. This DynastyMattress 15-inch mattress is manufactured based on the Tempurpedic GrandBed. If you go to the brick-and-mortar stores, you must notice these two mattresses look the same. Since DynastyMattress 15-inch uses the same material and density of memory foam as the GrandBed, the mattress brings the similar comfy sleep experience. So, why do you still need to fork out over 5 grand on a bed?
Best mattress for back pain
This Dynasty 15-inch mattress has 7.5-inch 5.3lbs memory foam layers. That cannot be found on other mattresses at the same price and only the expensive models of name brand use such high density foam. High density foam does better in pain relief than the low and medium density. Especially for the person who has bad shoulders or back, it offers sufficient support and aligns the spine correctly. Besides 5.3lbs memory foam tends to have a better durability than 3 or 4lbs. That said, the mattress lasts much longer, about 10 years.
A fraction of a fraction of the cost
The biggest difference between them is the price. The queen size of Tempurpedic Grand Bed is $7499, while DynastyMattress New Grand mattress is about 1/10 of the price (check out the price). For people like me who want to buy a luxury bed without spending tons of money, it is obviously the GrandBed isn't a good option.
Dynasty 120 nights trial
Another good feature is it comes with 120 day in home trial compared to most mattresses online that provide no trial. If you are going to buy your first memory foam, the home trial is especially useful for you. You can return it whenever in three months you don't feel good. Not all people get used to the memory foam bed.
---
Issues of DynastyMattress NEW Luxury Grand 15-Inch Memory Foam Mattress
The odor
Every high density memory foam mattress has the "new" odor. If you have a sensitive nose, you'd better leave the mattress in your room with windows opening. The odor will dissipate in a few hours or days.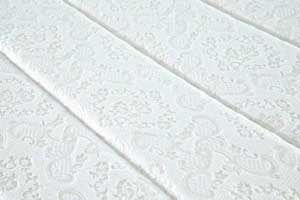 Customer Reviews
"There is a slight smell to the mattress but in my opinion nothing to worry about. If you are worried about getting 15 inches of memory foam don't be. It is a big mattress. Saved myself a bunch of money." – captain
"I can truthfully say that everything the manufacturer says about this mattress is true. I have this mattress for about 3-months and I don't wake up as often and feel great in the morning. I thank Dynasty for making a mattress that competes with (you know who), for a fraction of the price…" – Marlin H. Dunn
---
The DynastyMattress 15-inch is an affordable bed with top-notch comfort and support. If you're considering having a memory foam mattress without breaking the bank, this is the one.
Mattress details
Available bed sizes: California King, King, Queen
20 years warranty
120 days in home trial
7.5-inch 5.3lb memory foam
7.5-inch 1.8lb foam base
1.5″ quilt top with memory foam
2″ comfort soft memory foam layer
4″ memory foam base layer
Dual 2″ airflow layers
3.5″ PU base foam support