Mattresses Made in the USA

,
Many customers who want to buy a new mattress care where the mattress is made. And they often ask these questions like "where is the mattress made?", "Is it made in US?", or "Is it made in China". As we all know, US made mattresses are superior. But do you really know why US made mattress is better than imported? This post will tell you all. Hope it helps you to choose a good mattress.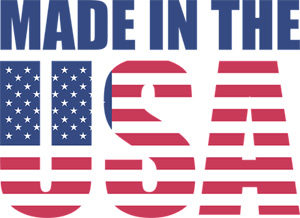 Made in USA Policy
Most US brands tend to advertise their mattresses proudly made in the USA and you could find US national flag or words "Made In The USA" here or there on their products. It's very clear that people are willing to choose US made products. U.S. Federal Trade Commission has specific requirements for Made in USA claim. Products that are claimed made in USA must be all or virtually all made in the United States. That means the product should contain no or negligible — foreign content. The manufacturer should provide competent and reliable evidence to prove the claim is true. However, some brands whose mattresses aren't made in USA also make that claim. That's a loophole because a company doesn't need FTC approval to make a Made in USA claim. When you search US made mattresses on the internet, you need to dig more to find out if it's truly made in USA. I've ever seen a non-US brand made the claim one or two years ago but now the claim no longer on their advertisement.
Why we should buy mattresses made in the USA
Higher and stricter manufacturing standards
When it comes to manufacturing standards, they vary widely across the world. North America and European countries have stricter health and safety standards than other regions like Asia. It applies to most manufacturing products and the mattress industry isn't an exception. The Federal standards for the flammability of mattresses administrated by CPSC require all mattresses to meet the standard and ban the use of toxic content like formaldehyde and phthalates. The bad thing is most standards and guidelines are voluntary than compulsory. Therefore, it's very often to see non US made mattresses are recalled because of failing to meet flammability standards. As for manufacturing process, many manufacturers in other countries make mattresses with toxic chemical materials in heavily polluted method. US has stricter rules for the material used in a mattress, which make it greener, eco-friendly and no harm to us.
Support US economy
Buying mattresses made in the USA definitely supports domestic economy. The money you pay helps American companies survive and grow big and also helps workers keep their jobs. It's important to us consumers to keep our money in the US.
Quality control
US made mattresses tend to have better quality and last longer and domestic manufacturers have stricter and higher quality control on their manufacturing process. However, cheap imported mattresses tend to last shorter than US made. America made mattresses receive negative reviews regarding firmness or other features. But if you look into those imported abroad, you will find most complain products break down in one or two years, some even in a few months. US-made mattresses cost more but are more reliable.
Price
Price is a big difference between mattresses made in USA and countries. Mattresses imported from China and other Asia countries have lower price because manufacturing and labor cost are lower. Now low-end market are flooded with China made mattresses. They offer many people who don't want to spend a fortune on a mattress a great option. Get a new mattress at a price less than $200. Why not? US made mattresses are expensive and have higher price tag. But there are still some great under $1000 or $500 like Dreamfoam and Sleep Innovations. I always suggest anyone to buy mattresses made in the USA. You just need to pay a little bit more.
Here are brands truly made in the USA we collected. (Some brands include mattresses imported abroad)
Tuft and Needle
Casper
Sleep Innovations
Dreamfoam
Brooklyn Bedding
Royal bed Frame
Amerisleep
CozyPure Organic Bedding
Easy Rest Adjustable Sleep Systems
Jamison Bedding
Live and Sleep
Moonlight Slumber
Original Mattress Factory
Kingsdown
Sealy
Saatva Mattresses
Englander
Stearns and Foster
Thomasville Bedding Company
Tempurpedic
Naturepedic Baby Collection
iKrema
Nest Bedding Alexander Signature Series
Serta Perfect Sleeper
Novosbed
LOOM & LEAF
Leesa
Simmons
Sleep Number
Denver Mattress
Mattresses made outside the United States
ZINUS
Olee Sleep
Best Price
LUCID
Linen Spa
Signature Sleep
DynastyMattress

Mattresses made in the USA
Sleep Innovations 12-Inch SureTemp Memory Foam Mattress
Sleep Innovations 10-Inch SureTemp Memory Foam Mattress
Sleep Innovations 8-Inch SureTemp Memory Foam Mattress
Ultimate Dreams Latex Mattress
Soft Sleeper 10-inch Memory Foam Mattress
Soft Sleeper 8-inch Memory Foam Mattress
Serta 10-Inch Gel Memory Foam Mattress
Serta 12-Inch Gel Memory Foam Mattress
Textrade Inner Spring Mattress in a Box
---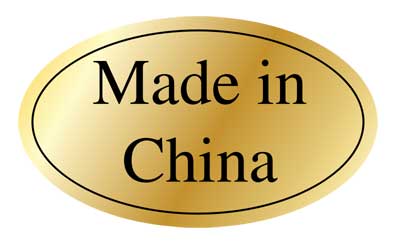 Mattresses made in China
DynastyMattress 15-Inch Memory Foam Mattress
DynastyMattress Celebrity 13-inch Memory Foam Mattress
DynastyMattress Therapeutic Luxury 12-Inch Memory Foam Mattress
DynastyMattress Deluxe 10-Inch Memory Foam Mattress
DynastyMattress New Cool 10-Inch Gel Memory Foam Mattress
DynastyMattress 8-inch Memory Foam Mattress
SilverRest 12″ Memory Foam Mattress
SilverRest Therapeutic 10″ Memory Foam Mattress
SilverRest Luxury Grand 14″ Memory Foam Mattress
LUCID by LinenSpa 10″ Latex Foam Mattress
LUCID by LinenSpa 8″ Memory Foam Mattress
LUCID by LinenSpa 10″ Memory Foam Mattress
LUCID by LinenSpa 12″ Memory Foam Mattress
LUCID by LinenSpa 14″ Memory Foam Mattress
LUCID by LinenSpa 16″ Memory Foam Mattress
Night Therapy Elite 12-inch MyGel Ultimate
Sarah Peyton 10-Inch Memory Foam Mattress
Sarah Peyton 8-Inch Memory Foam Mattress
Best Price 8-inch Memory Foam Mattress
Best Price 12-inch Memory Foam Mattress
---