You probably don't see these mattress brands at your local stores, but if you going to buy a memory foam mattress online, these are brands you have to check out. They are of best-selling brands on the online market and receive hundreds and thousands of five star rating.  They aren't big names in this business but have their own success stories.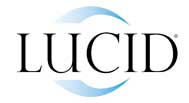 LUCID
LUCID mattress is one of the best-selling brands online. Their memory foams are using open cell construction so that mattresses are lighter and more breathable than ones without. That's reason why sellers are offering free shipping for all LUCID memory foam mattresses. In addition, all mattresses are imported from China. So they are cheaper than many competitors. LUCID lowers the price but still enforces high quality standards. That's the key to LUCID success. Besides memory foam, LUCID offers latex foam, gel foam and bamboo charcoal foam, which are variations of memory foam. They also produce toppers and folding mattresses. The price of LUCID mattress is always at the cheap end, from $100 to $ 900.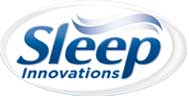 Sleep Innovations
Sleep Innovations is a reliable US brand and its slogan is "Sleep better, be better." Most mattresses are made in USA and Sleep Innovations produces some memory foam mattress for Serta. Sleep Innovations has a subsidiary, Novafoam, which is focusing on premium memory foam sleep products. The US-made brand has five models, from 8 to 14 inch. And only one gel foam is available, 12-inch gel swirl. Sleep Innovations mattress costs a little more compared to the same thick mattress. But all models target entry-level market and the price is affordable, within the range of $200 to $900.

Dreamfoam Bedding
Dreamfoam is a new off brand and its owner is John Merwin who has another mattress brand, Brooklyn Bedding. He opened mattress business three years ago. All his mattresses are manufactured in his own factory and sold online by himself. So Dreamfoam mattresses are really factory-direct. He promises all products are 100% made in USA including all components. All mattresses are named Ultimate Dreams under Dreamfoam. Dreamfoam has three primary types of mattress, memory foam, latex and innersprings. Memory foams are high density like 13″ gel memory foam using 4lb and 5lb foam. Latex mattress is latex over foam. The latex mattress earned a lot of customer compliments and made John success. His latex mattress provides customization for customers and every mattress made according to every single customer's preference. So his mattress has very high customer satisfaction. The price is the midrange, from $200 to $1900. The 10″ total latex mattress is the most expensive model, up to $1900.

Dynasty Mattress
Dynasty Mattress is highly praised for its thick high density foam. The 15″ Luxury Grand model is made with 7.5″ 5lb foam. Most memory foam mattresses include a thicker low density foam base and thinner comfort foam. Dynasty Mattress imitates TempurPedic models to produce low cost but high comfort mattress. The exterior of the mattress is designed the same as Tempurpedic. Owners like the design and often compare it with TempurPedic and rate it as excellent knockoff. You must know it's kind of compliment and it definitely can't compare to the name brand. As for return policy, Dynasty Mattress has a better one and each mattress has 120 day home trial. Customer can return it for any reason within 120 days. That's a big plus for online products. Dynasty Mattress has a big mattress category with more than 13 models. It also has models for RV, pillows and foundations. Most mattresses are on the cheap side from $180 to $1000 but there are two models over $1000, DynastyMattress S-Cape Adjustable Beds Set Sleep System Leggett & Platt is over $2500.